We are delighted to announce that we recently took part in our first-ever volunteering day at our charity partner, the WONDER Foundation.
As a socially responsible organisation, we firmly believe in giving back to the community, and so were thrilled to be given the opportunity to help the fantastic team at WONDER for a day. Here's what we got up to.
About the WONDER Foundation
The WONDER Foundation is a UK-based charity that works to empower vulnerable women and girls across the world through education. By providing educational opportunities, the foundation aims to help these women break the cycle of poverty and achieve a brighter future.
Since they were formed in 2012, WONDER has worked with 35 partners in 24 countries to empower over 100,000 women and girls through quality education and training.
Our day with WONDER
Based in Brixton – just a short hop across the Thames from our offices in Covent Garden – WONDER played host to eight members of our team for a day of corporate strategising and content creation, with a focus on their plans for the then-upcoming International Women's Day.
The morning session was led by Julia Jockelson (WONDER's Partnerships Manager) and Nicole Bayes-Fleming (Communications Manager) and covered a tour of their centre, a presentation on WONDER's amazing work, and then a briefing on what they had planned for us in the afternoon. We were also joined by Angela Parkes, the Volunteer and Corporate Relationship Manager of The Baytree Centre, partners with the WONDER Foundation.
In the afternoon we were split into two groups. The first group was tasked with building an outreach plan, concentrating on how WONDER and The Baytree Centre could build worthwhile relationships with local and national businesses. The second group were given a crash course in video editing and then let loose to create brand-new video content that WONDER could push on their social channels.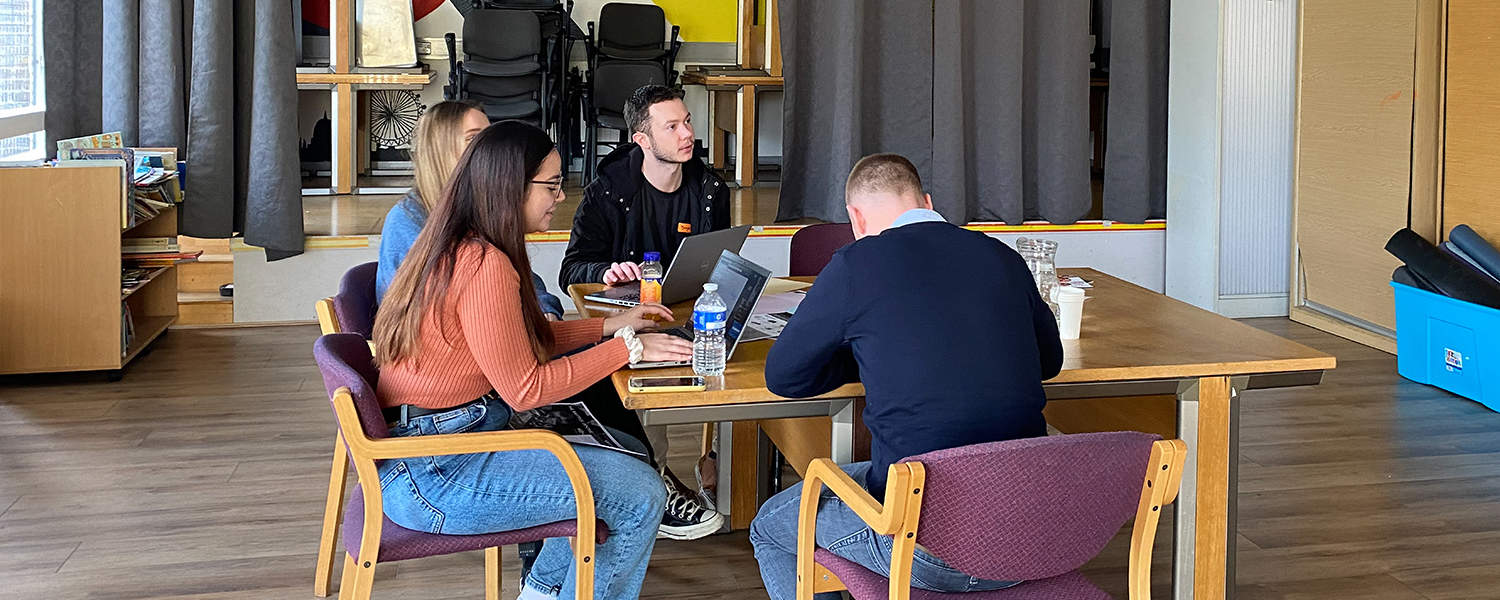 This was no day off, it really was hard work. Thankfully, unlimited tea, coffee and biscuits were on hand!
At the end of the day, the two groups presented their work to the WONDER Foundation and The Baytree Centre. It was a brilliant day and we were delighted to be able to lend our skills to such a worthwhile cause.
Julia Jockelson, Partnerships Manager at WONDER Foundation:
"We were delighted to host 1st Formations for our first corporate volunteering day of 2023!
"The teams worked on strategic planning and multimedia resources, to help us prepare for a successful International Women's Day in March.
"Their hard work and enthusiasm will make a big difference to WONDER and our partner The Baytree Centre"
Keziah Cowan, Head of Customer Retention at 1st Formations:
"It was great to experience first-hand the amazing work of the WONDER Foundation.
"Being able to contribute to their work along with my team is an experience I will not forget. I know we are all excited for our next volunteering day!"
About 1st Formations' corporate volunteering
Every 1st Formations full-time employee is allotted two working days per calendar year (fully paid) to use for charity volunteering. This scheme, launched this year, aims to:
Give the gift of time, and support to a very worthy cause
Help develop our own company culture by placing our Team in different environments
Allow our Team to learn and develop new skills
Our corporate social responsibility (CSR)
For us, this isn't just a buzz phrase. As company formation agents, we feel that we have a duty to lead from the front, and demonstrate to the companies that we help register that businesses of all shapes and sizes should give back whenever possible.
Having a positive impact on our local community and the planet is fundamental to the way we want to operate. We'll be sure to keep you posted on any new activities related to CSR.
Thanks for taking the time to read this post!