Become a Solution Partner and let our customers discover your brand
We have formed over 1 million UK companies for customers based across the globe. Introduce your business to our ever-expanding list of customers at the key point in their business journey - on day one.
Reasons to join
We are the UK's leading company formation agent. By partnering with 1st Formations you can expect to reach thousands of entrepreneurs every day.
Top benefits of partnering up:
Promote brand awareness

Grow your brand fast by gaining access to our customers

Generate qualified leads

Strengthen your collaboration with us, test different strategies, and generate leads through multiple channels

Unlock new markets

Break into new territories by taking advantage of our worldwide reach

Create new revenue streams

Generate more revenue by enhancing our user's experience
Are you a good fit?
Everyone is welcome to apply, but the perfect match to our Solution Partner Program should:
Solve small and medium business challenges
Show evidence of outstanding customer service
Offer a compelling deal to 1st Formations customers
Have the capability to provide full transparency in reporting
Be experienced in handling a high-volume of customers
Our Partners
Your brand will be in good company when you join our network. Here is a snapshot of just some of the successful partnerships that we currently have in place.
We can't wait to add your business too.

Offering hassle-free international business banking, Wise has proved to be very popular with both UK and overseas customers.
This partnership is invaluable to customers conducting e-commerce and international trade.

As many of our customers are starting online businesses, we knew a partnership with the best ecommerce provider was a must.
This is one of our newest offerings but already one of the most popular.

We partnered with names.co.uk to ensure our customers get their perfect domain name for their newly registered company.
This is our longest running partnership, with over 200,000 customers benefiting from it.

Everybody knows that hiring the right person plays a crucial role in a company's success.
We partnered with the world's #1 job site and their exclusive offer enables our customers to get more visibility to their job listings.
---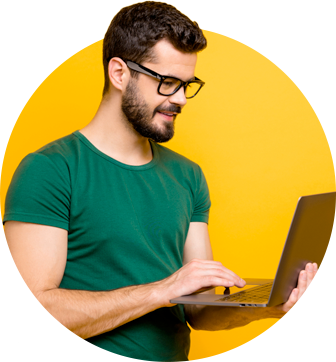 Get in touch
Not sure if this is right for you, or perhaps you would like further information? Let's discuss!
Reach out to our Partnerships Team on partnerships@1stformations.co.uk to learn more about joining our ever-expanding partner network!