A serviced office is a versatile alternative to a traditional leased office space. Sometimes referred to as 'flexible offices', they provide businesses with the option to occupy fully-managed, ready-to-use offices on a flexible basis. Essentially, you can sign up to use the workspaces for shorter periods of time, as and when required, without being tied to a lease.
The use of serviced offices is becoming increasingly popular, partly due to the rise in home-based and hybrid working. But they are also ideal for startups and smaller businesses who do not need or have room in their budget to lease commercial property.
We discuss serviced offices in more detail below, including the five key benefits they provide. This should help you to decide if they are right for your business, whether you operate as a sole trader or limited company.
What is a serviced office?
Serviced offices come in all shapes and sizes to accommodate the varying needs of different businesses. Depending on the provider you use, you may have the option of fixed workstations in a shared open-plan office, individual private offices and meeting rooms, or even the entire floor of a building.
Some providers offer rolling monthly contracts, allowing you to commit to only one month at a time, with the option to renew the contract at the end of each period. With other providers, serviced offices are available with fixed-term licence agreements for initial periods of six months to a year, giving you a greater sense of security.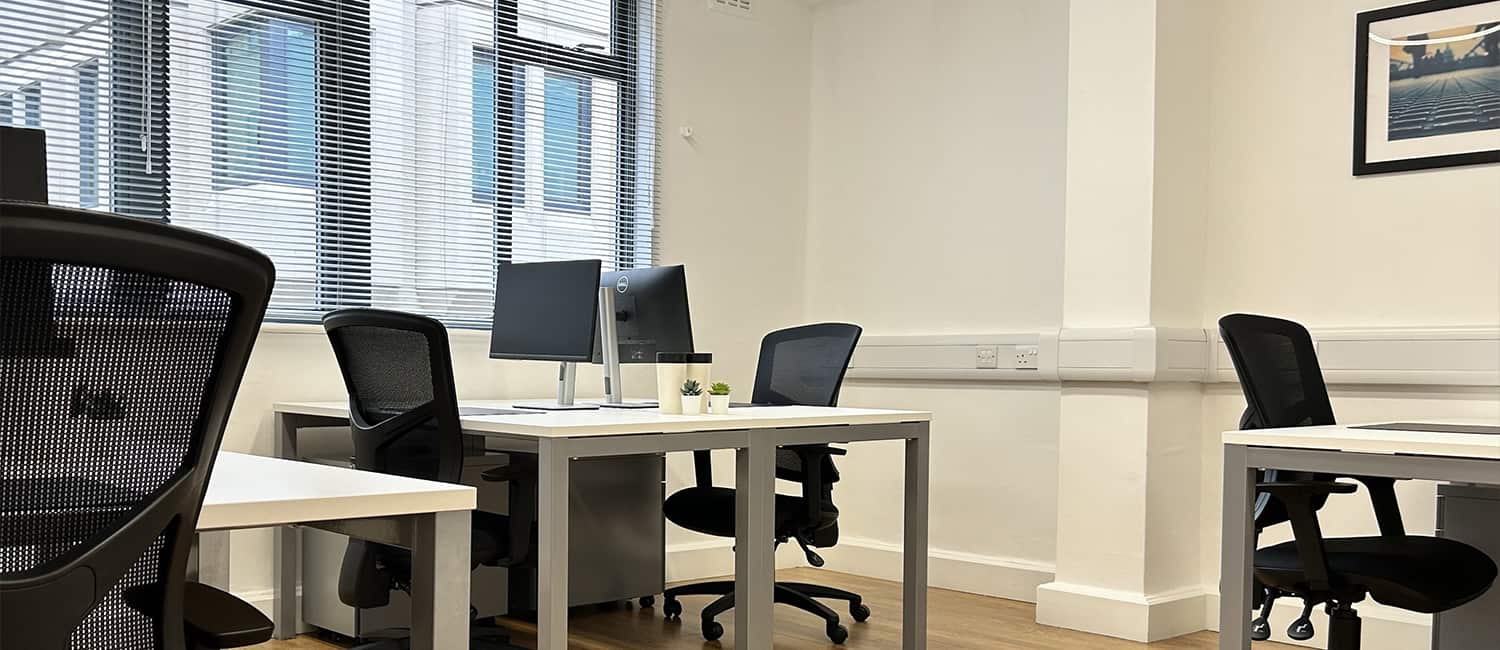 At a time when the cost of everything is rising rapidly, minimising business expenditure is crucial to the viability and long-term survival of many firms. The way in which we work is also ever-evolving, with many employers now changing their office spaces to accommodate the rise in flexible working arrangements.
Whether you're just starting out, or have been in business for a while, there are five key benefits to be aware of when considering the use of serviced offices:
1. Ready to use office space
When you lease a traditional office, you are responsible for fitting out and maintaining the property. This can be incredibly expensive and time-consuming. Serviced offices, however, are in move-in condition, so it takes far less time to get set up and settled into your new office.
Everything is already in place, including furniture, printers and copiers, broadband and telephone, and even reception staff. Cleaning, maintenance, and repairs are also taken care of. The only things you have to deal with are your own computers and any other business supplies specific to your trade.
2. Not tied to a fixed location
Taking on a traditional office lease is a huge commitment. If you decide to move your business or even close down, you are still responsible for the property and all associated costs until you can find someone else to take over the lease.
You don't have to worry about this with a serviced office. You take the space on a short-term basis under the terms of a licence agreement instead of a lease. Therefore, you are not tied to the property or a fixed geographical location if your business situation changes, or if you want to occupy a different size of space.
3. Adaptable to changing business needs
Whether you plan to grow your business, scale down, or simply do not want to commit to a permanent office space on a long-term basis, serviced offices are ideal because they are designed to accommodate all types of business needs.
Perhaps you only require office space periodically, or the size of workspace you need changes from month to month or gradually over a period of time. Serviced offices provide that flexibility and can be adapted to the changing needs of your company.
With a traditional leased office, you have to commit to the space for the entire term of the lease, which is often many years. Whilst ideal for larger, established companies who require complete control of their offices, taking on a long-term commercial lease is not a practical or feasible option for small business owners whose requirements or budget may vary from one month or year to the next.
4. Cost effective
The upfront costs associated with leasing a traditional office can be exorbitant. You have to deal with legal and agent fees, pay a huge security deposit, and fit out and furnish the property yourself. Additionally, you'll be responsible for all bills and (usually) maintenance and repairs.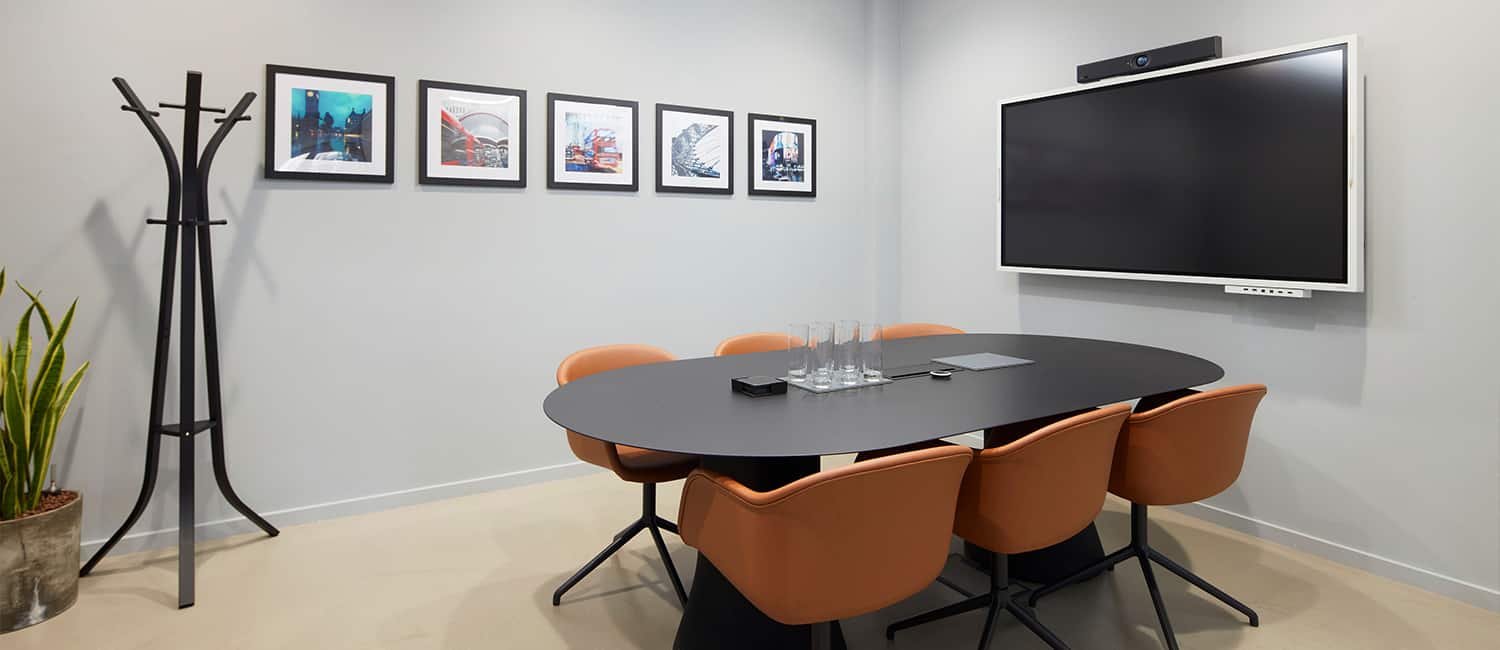 Using a serviced office is far more cost-effective and makes it easier to budget accordingly. You pay an all-inclusive fee each month, which covers absolutely everything. This includes rent, business rates, furnishings and utilities, kitchen facilities and refreshments, and daily professional cleaning. Moreover, you don't have to hire a lawyer to negotiate a lease.
Most serviced offices also provide reception staff, mail handling and telephone answering services, and a range of other business facilities and professional services for their clients.
5. Less risk
Startups and smaller companies often choose serviced offices or co-working spaces because there is less risk involved. If something goes wrong with the business, or your budget is limited, you can quickly downsize or give up your serviced office space with very little notice.
Similarly, if there are any maintenance issues with the building, or any furnishings that need to be replaced, the office provider is responsible for these. Most small or less established businesses would struggle to afford the types of unexpected expenses that would fall upon them if they were to lease a traditional office. But with a serviced office, they can enjoy all of the benefits of a commercial space without the extensive financial burden.
1st Formations' Serviced Offices in Covent Garden, London
At 1st Formations, our newly-renovated London serviced offices are available for one to 11 people, depending on your budget and space requirements. Situated at 71-75 Shelton Street, Covent Garden, we aim to provide an independent personal service whilst fostering a real sense of community for small businesses.
Available on an initial contract period of six or 12 months, the monthly licence fee includes:
Private office accommodation with lockable doors
Super-fast 10Gb broadband Internet service
Access to state-of-the-art meeting rooms
Business rates and utility bills
Air conditioning and fresh air installations
Guest and visitor reception services
Workstations including desks, chairs, and lockable pedestals
Fully equipped kitchen with free tea and coffee
Showers and indoor bicycle storage facilities
Daily office cleaning
Dog friendly offices
Outbound mail and courier services, as well as access to fully-equipped meeting rooms, are also available on request.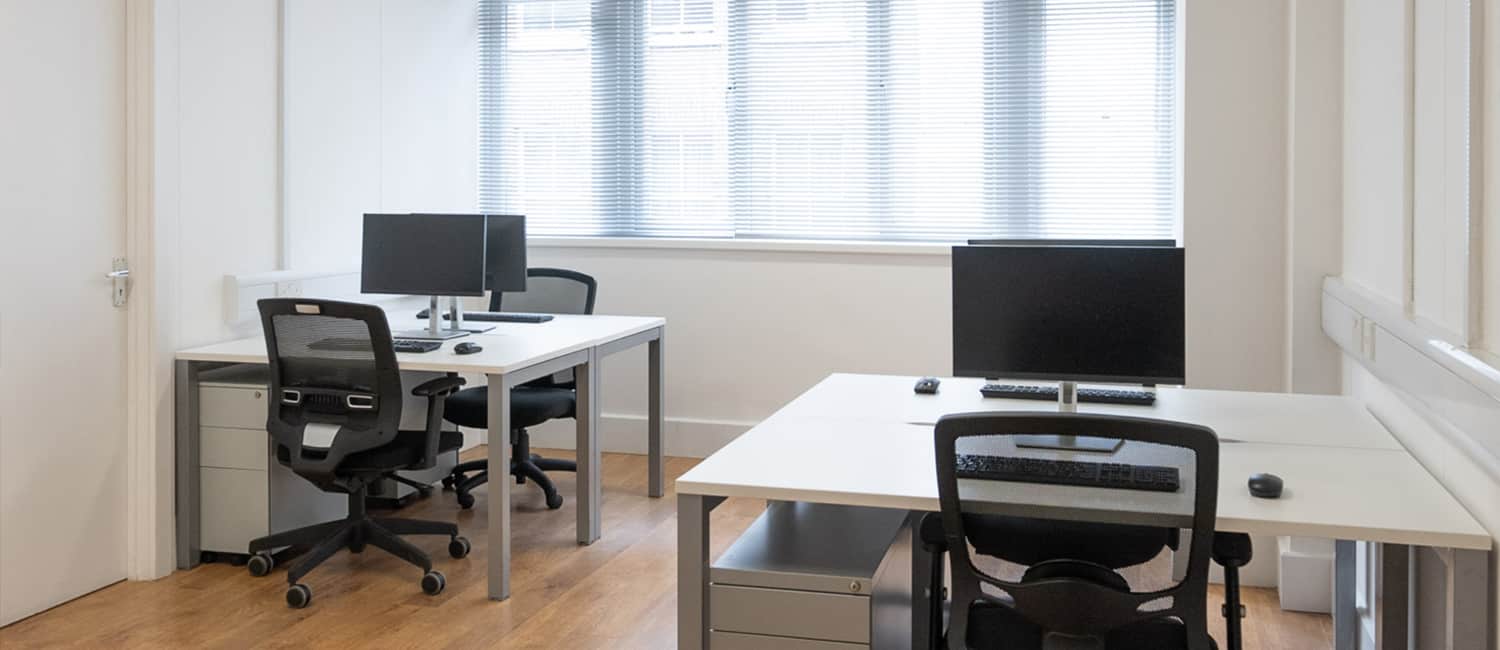 If you are interested in our serviced offices, we would be delighted to arrange a tour of the property and discuss prices based on your individual needs. In most cases, you can move into your new office within a day or two.
We are currently running a special offer, where we are providing a 50% discount for the first three months, based on a minimum contract period of 12 months. To find out more or to arrange a tour of our serviced offices, please call 020 3897 2233 or email servicedoffices@1stformations.co.uk.
Wrapping up
Every business has different needs, so it's important to weigh up the benefits of using a serviced office against the pros and cons of leasing a traditional office space.
With a traditional commercial lease, you have greater control of the property but carry all of the risk. You are tied in for a long period of time, you are responsible for fitting out and furnishing the office, and you are liable for all costs, including maintenance and repairs.
Serviced offices provide fully furnished, ready-to-use workspaces for an all-inclusive monthly fee. You can move in and get settled quickly on a small budget, move to a bigger or smaller space whenever required, and end your contract at any time with very little notice.
If you decide to go down the serviced office route, be sure to shop around before signing up with a provider. Visit each property, find out exactly what is and is not included in the monthly fee, and always check the small print.
For more business-related advice and guidance, visit 1st Formations' blog today.