Dogs in the workplace are shown to boost staff morale, increase productivity, and improve employee retention and recruitment. It can be a game-changer for businesses of all sizes across a variety of industries, and it's a great way to encourage home-based workers to return to the office.
If you're thinking about making your workplace dog-friendly, you first need to consider the practicalities and potential challenges, to ensure that it is the right decision for your particular business. We discuss these below.
1. Check with your landlord or building management
Unless you own the property in which your business is based, you will need to contact the landlord or building management to determine whether non-assistance dogs are allowed on the premises. If they are, confirm whether there are any restrictions or specific rules.
Your landlord may wish to amend your lease to include certain conditions, such as prohibited areas, permitted times of access for dogs, size or breed restrictions, or limits on numbers. They may also request an additional security deposit.
2. Consult all employees
At 1st Formations, we love dogs in the workplace, but not everyone feels the same. Some people are simply averse to dogs, a small percentage of people are scared of them (a condition known as cynophobia), and 10-20% of the population are allergic to dogs or cats.
It is important to consider everyone's health and well-being, so you should consult all of your employees beforehand to determine how a dog-friendly workplace may impact them. Perhaps circulate a survey for employees to share how they feel about the idea, including any concerns, requirements, or suggestions they may have.
You could even test the waters with a bring-your-dog-to-work day. This would give everyone a better idea of how it would work in practice. It could also help you to identify certain practical issues that you may not have considered.
Depending on the needs or preferences of your employees, or the types of business activities carried out on the premises, creating dedicated dog-free zones may be necessary.
3. Assess the workplace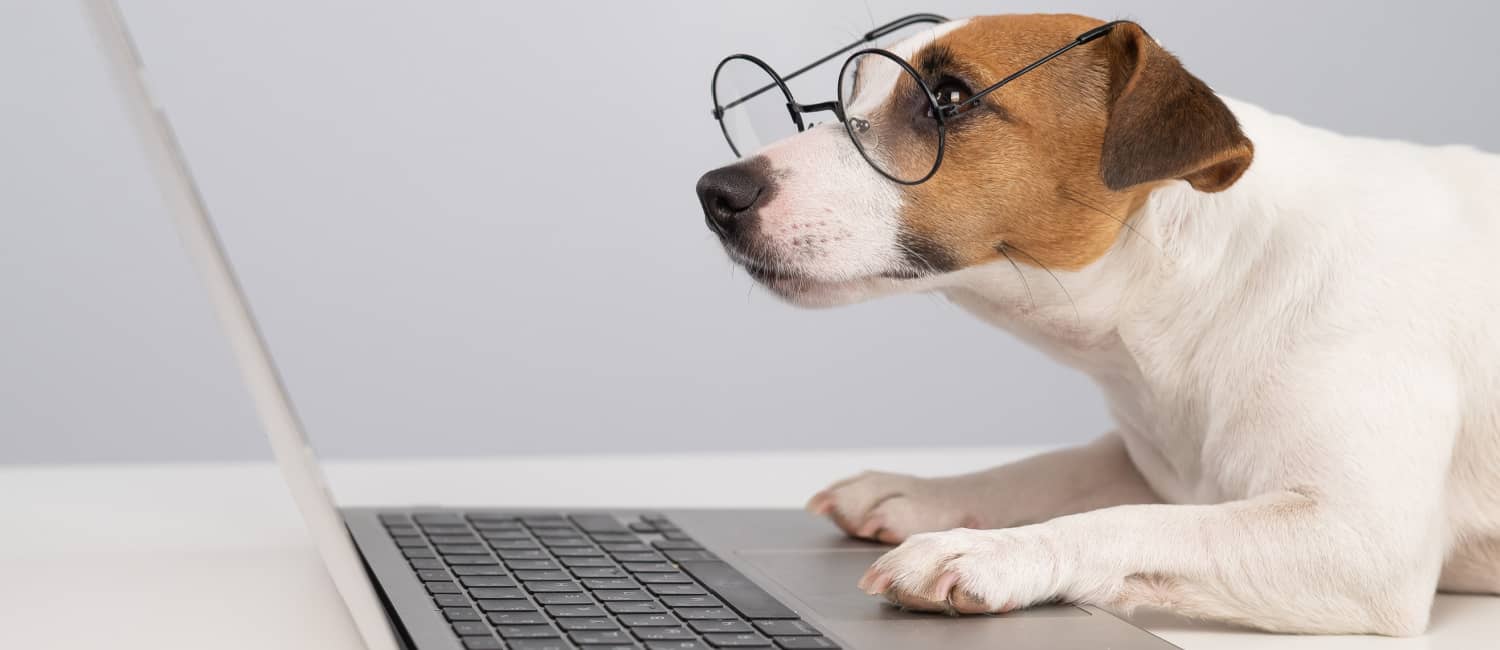 Whilst there is no specific legislation relating to dogs in the workplace, the Health and Safety at Work etc. Act 1974 requires every employer to ensure the health, safety, and welfare of their employees and other persons at work, so far as is reasonably practicable.
You will need to carry out a risk assessment to identify any potential hazards, determine the risks, and take steps to mitigate them. Additionally, you should incorporate dogs into your fire and safety risk assessment.
When assessing the general suitability of the workplace for dogs, you may wish to consider the following points:
Is it safe and practical (for humans and dogs) to allow them on your particular business premises?
Will they have access to all areas of the property or only designated spaces?
Is the workplace loud and chaotic, or is it quiet and relaxed enough for dogs to feel comfortable?
Will dogs be permitted to wander freely, or must they be kept on a lead at all times?
Is there enough space to comfortably accommodate dogs and their required bedding, bowls, and toys without blocking access or causing trip hazards or spillages?
Will they need to be left unattended for any period of time?
Could their presence cause issues for customers or clients?
Is there easy access to outside space for potty breaks?
These are just a few general suggestions, some or all of which may apply to your business. Assessing the workplace will give you a clear idea of what you need to consider.
4. Create a Dogs in the Workplace Policy
Allowing dogs to accompany their owners to work can provide many benefits, but the situation must be planned and managed effectively, if it is to be a success.
Creating a Dogs in the Workplace Policy is the best way to communicate rules and expectations to staff, ensuring that everyone is aware of their rights and/or responsibilities.
Policies vary from business to business, but most will cover the following points:
Maximum number of dogs allowed in the workplace at any given time
Whether there is a rota system in place to accommodate demand
The process that employees must follow if they wish to bring their dogs to work
Requirement of all dogs to be insured, up to date with their vaccinations, and free from fleas and ticks
Ensuring dogs are toilet trained, well behaved, and have no history of aggression around strangers or other dogs
Whether provisions can be made to accommodate nervous dogs or those with particular needs – for example, providing quiet workstations away from others
Specifying where dogs can go for toilet breaks and walks, and where to dispose of waste
Rules around leashing and which areas dogs are permitted to access
The complaints process that employees must follow, if they wish to report any issues or raise concerns about a dog in the workplace
It is common for employers to ask dog-owning staff to sign an indemnity agreement, or waiver of liability, stating that they are legally and financially responsible for any injuries or damages caused by their dog in the workplace.
5. Dog compatibility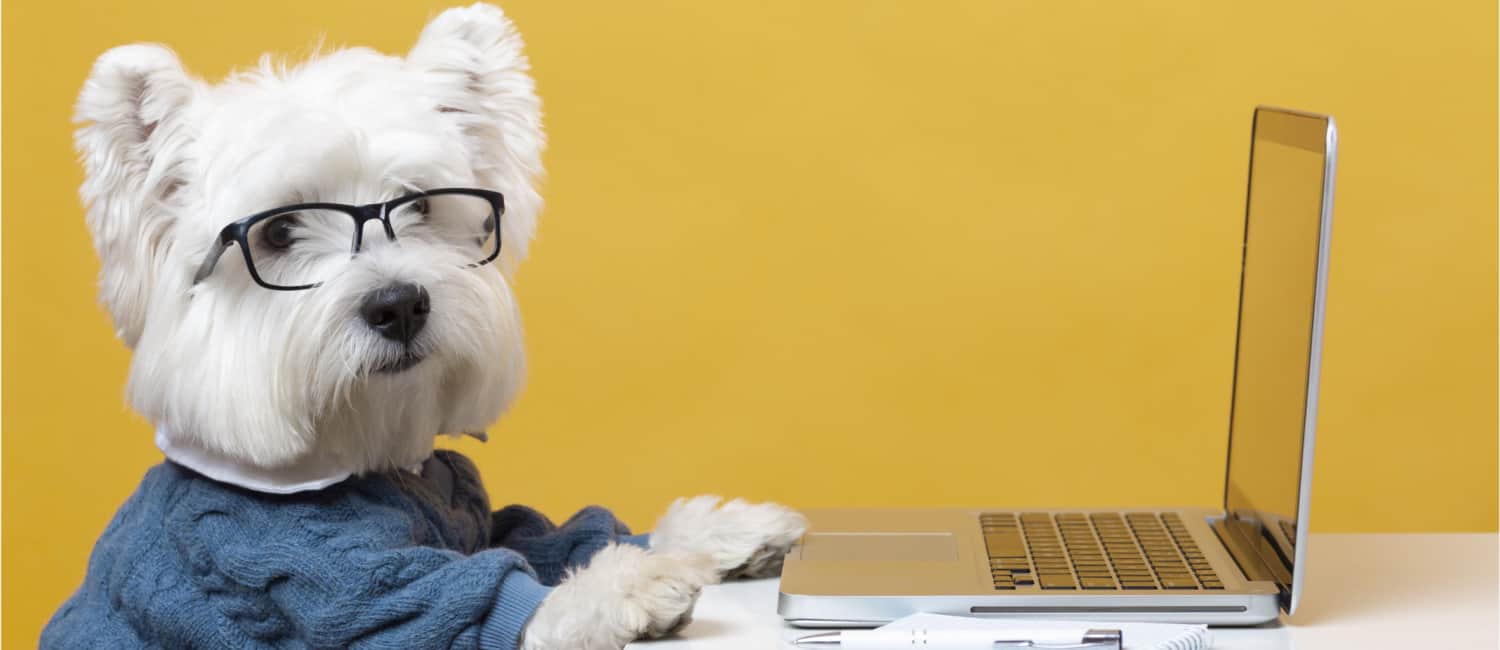 Like people, dogs have distinct personalities and preferences, and sometimes they just don't like one another. Whilst there's no requirement for dogs in the workplace to become best buds, they do need to co-exist peacefully.
It is the responsibility of their owners to make sure they feel safe and comfortable, are kept under control, and do not pester other dogs at work who want to be left in peace.
For the best chance of success, employees may wish to introduce their dogs outside of work in advance of their first day. A calm, loose-lead walk on neutral territory is the best way to familiarise dogs with one another and ensure they are a suitable match for the workplace.
Battersea Dogs & Cats Home provides guidance on how to safely introduce dogs to one another, as well as other training tips that may be helpful to employees who plan to bring their dogs to work.
6. Ensure dogs' needs are met
To remain calm and happy throughout the day, dogs require sufficient exercise before arriving at work, a safe and comfortable space to relax, and enrichment toys to keep them entertained.
Some dogs are happy sleeping in their bed wherever it is placed, but others may prefer to snooze under their owner's desk or curl up in a cozy dog crate. You should try to make accommodations for each dog wherever possible.
They will also require regular toilet breaks, healthy food, and access to drinking water, so it's important that dog-owning employees plan and organise their days effectively, enabling them to stay on top of their work without neglecting the needs of their dogs.
7. Buy biscuits
Many varieties of tasty dog treats should be kept on the premises at all times. This is the most important consideration (according to Barney Chow Chow, 1st Formations' work-shy 'Head of Security').
Thanks for reading
Allowing dogs in the workplace may require careful planning and time to set up, but the potential benefits to your employees and business should make it a worthwhile endeavour in the long term.
If you have questions about this post or any of our company formation services, please contact us or leave a comment below.