Accept Card Payments
Worldpay is the UK's leading payment provider, processing over 26 million transactions a day.
Worldpay works with businesses of all sizes. So whether you're looking for a simple card machine, or you wish to take payments online or over the phone, they offer fast, secure and reliable services to fit your business.
1st Formations has partnered with Worldpay to provide our clients with the facility to open a merchant account and accept card payments from their clients. Add a Worldpay merchant account to your company formation package and you will get a call from a payments expert within one working day to get you started with accepting card payments.
Accept payments any way
your customers want to pay
Whether you're just starting your business or looking to expand, Worldpay can help your business grow. We offer a range of way for your customers to pay you safely and securely whether it's face to face or over the phone.
The UK's leading payments provider*
Trusted by over 300,000 small business

Worldpay, helping your business grow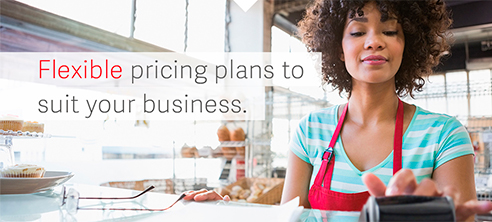 PAY AS YOU GO
Designed for business seeking a flexible, low commitment option. Whether you're a seasonal business, start up or simply prefer to pay as you go.
FIXED MONTHLY
Peace of mind for businesses that have consistent monthly transaction volumes and want an inclusive plan, with a monthly rate fixed in advance.
STANDARD
Suited to established businesses with varying transaction volumes, looking for a customised monthly plan with lower transaction charges.
Reasons to choose Worldpay
Always here to help – UK Helpdesk is open 24/7/365 days a year
Clear and upfront – no hidden charges or complications
Everything in one place – take payments online, in person or over the phone
Secure fast payments – we process over 26 million transactions every day
How it works:
Once your company has been formed, we will send your details directly to Worldpay via a secure connection.
You will receive a call from a Worldpay payments expert within one working day to discuss your requirements and get started with opening your account.
The account opening process can be carried out by telephone or if you would prefer, a Worldpay agent can meet you in person at your home or office.
Dependent on your business type, your Worldpay merchant account could be open in as little as 3 working days.
Is your business eligible?
Require the account for business use.
Be a sole trader, partner or director.
Be aged 18 or over.
Please note:
This offer is available to all company types. Companies with overseas directors and shareholders are also eligible.
This offer is not available to any company with a nominee director or shareholder.
A UK business bank account is required to operate alongside your merchant account.
* The Nilson Report, June 2015